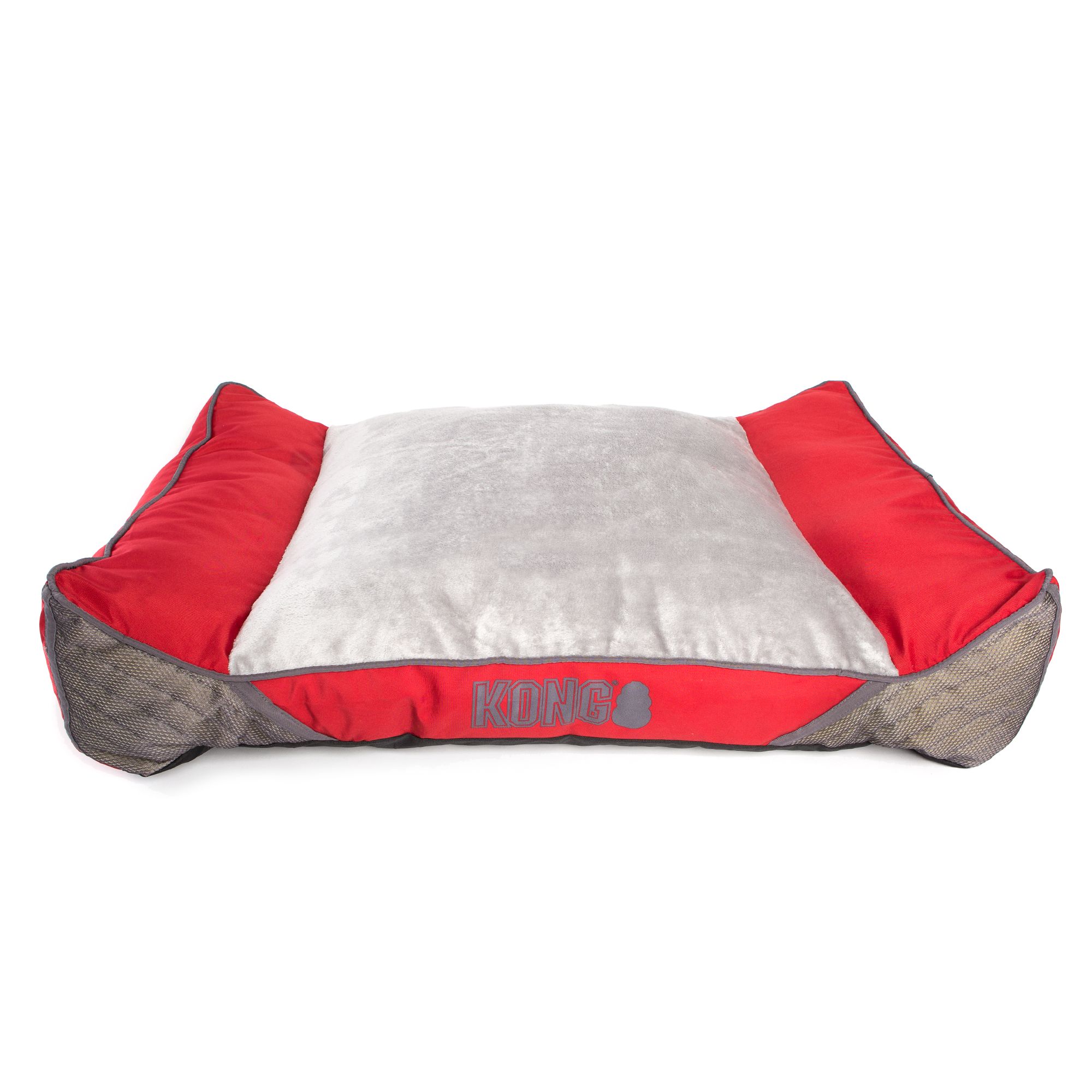 Name: Kong Lounger Dog Bed
Review: 5 stars
Price: $76.99
Website: petsmart.ca
Description: Made with durable fabric for added strength, this lounger is also water resistant, and made to last for your pup. The Kong lounger bed is offered in a few different color options, and is also is machine washable. The bed is made up of three separate sections, the main body and the two sides. Each section has a zipper so it is easy to take the cushions out when you want to was the bed.
Pros: This lounger is a bit of a staple at petsmart, I keep seeing it every reason come out in different colours. The bed being made of water resistant materials makes it perfect for puppies and adult dogs. Kong is known for its chew resistant fabrics. I have two in my home with a serious chewer and he has never chewed through his bed. There are different sizes also available, so you can pick the one that best suits your breed.
Bourbon is much bigger now then he is in these picture, but 17months later it is still his favourite spot. He has one in the living room and one in the bedroom.
Cons: This bed is not recommended to put into the dryer. You should hang dry it first and then once it is dry you can fluff it up in the dryer if you like. The cushions on the inside wont wash well so is the do bed starts to smell a bit, you will have to use a fabric freshener – that is safe for your poets of course- .
Recommendations: I honestly love this bed. I would recommend it to anyone. The pros of this bed for me way out way the few cons it has. My sister just recently got two mastiff puppies, I recommended this bed to her. The price is also really reasonable for what it is. If you are looking or a new bed for your pup I would definitely suggest to check this one out
*